April 08, 2019
I've recently started to teach myself machining, specifically how to safely use a lathe and mill to create tools. A really great resource has been Machining Fundamentals by John R. Walker. This book goes through the fundamentals through to more advanced usage and also teaches important safety tips for each piece of equipment.
My first project was boring out this old piston from a diesel engine to make a cup holder. The finish is terrible if I'm honest, I think the combination of long extension on a relatively thing boring bar and interrupted cuts really didn't make for happy machining. Unfortunately carbide was all I had at the time, if I ever try to clean it up I'll have to get a HSS boring tool.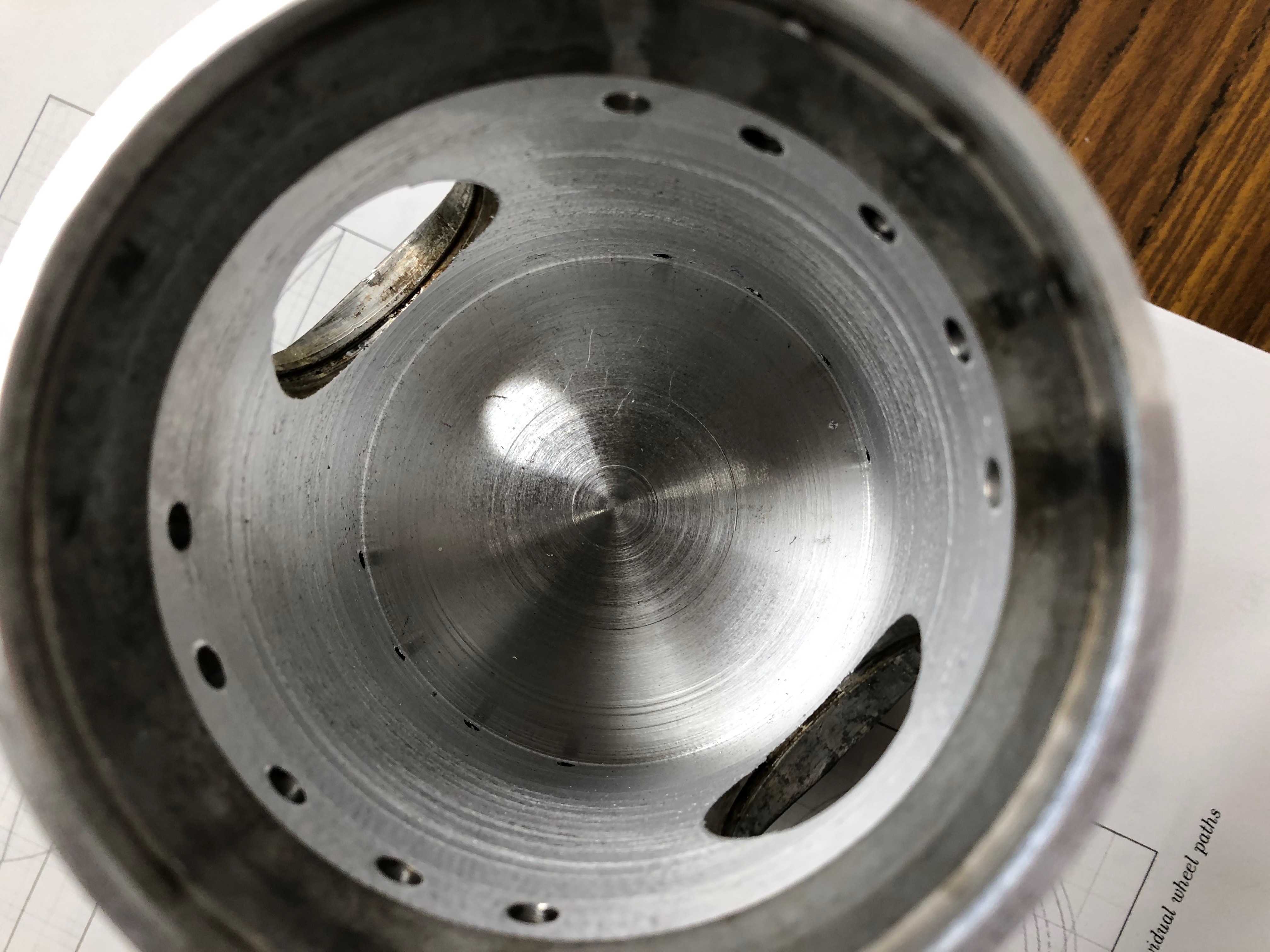 Engine Piston after boring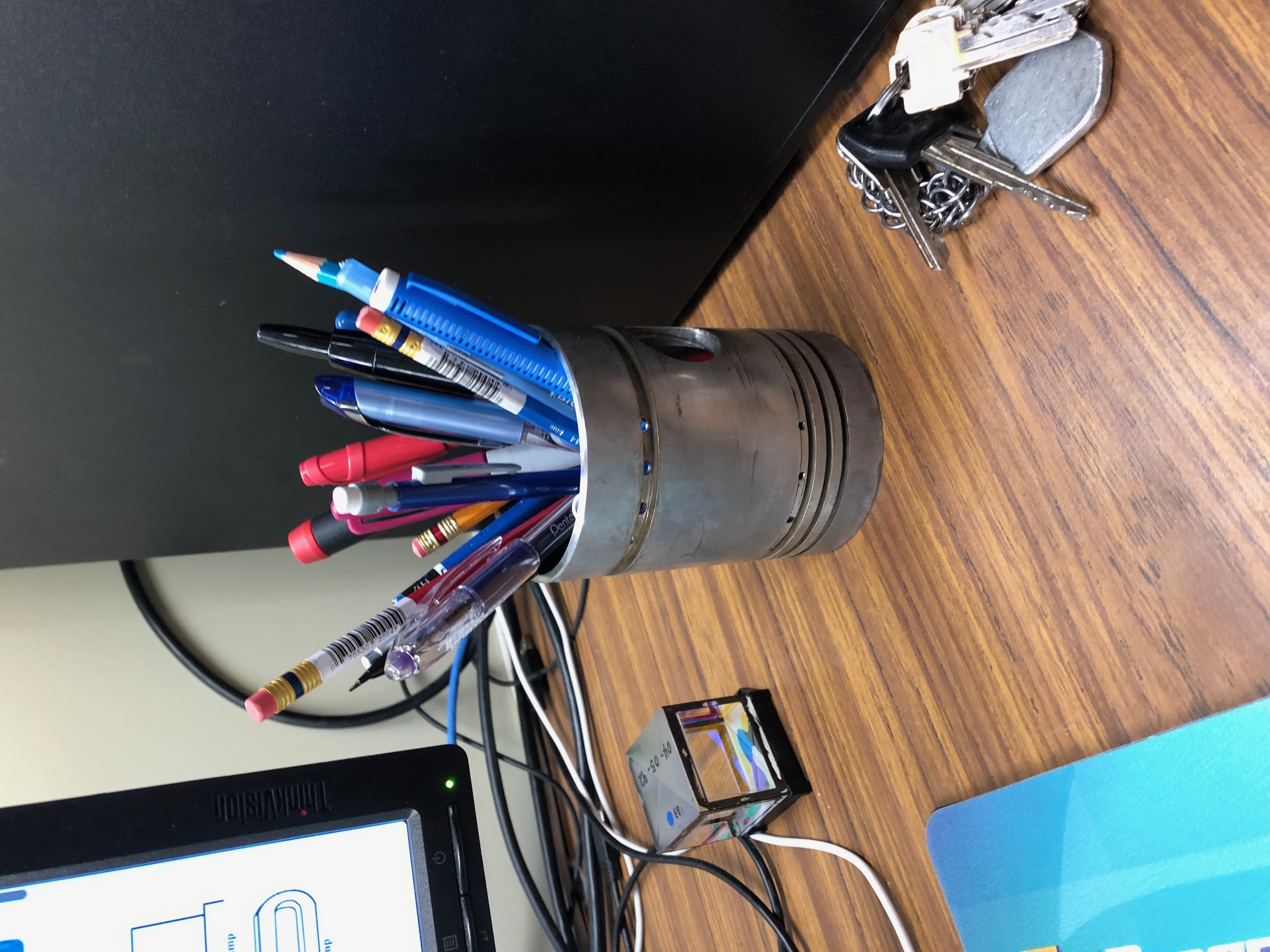 Completed Pen Holder!
My first "real" project was making this metal scribe out of old bolts that I found in the river near the CPR bridge. These bolts are definitely not made of a good machining alloy, it's actually really difficult to get a good surface finish. But the end result turned out pretty well. I ended up using a vertical shear tool I ground in order to get the finish where I wanted. There's also a lid for it to protect people from getting injured that's no in the picture below.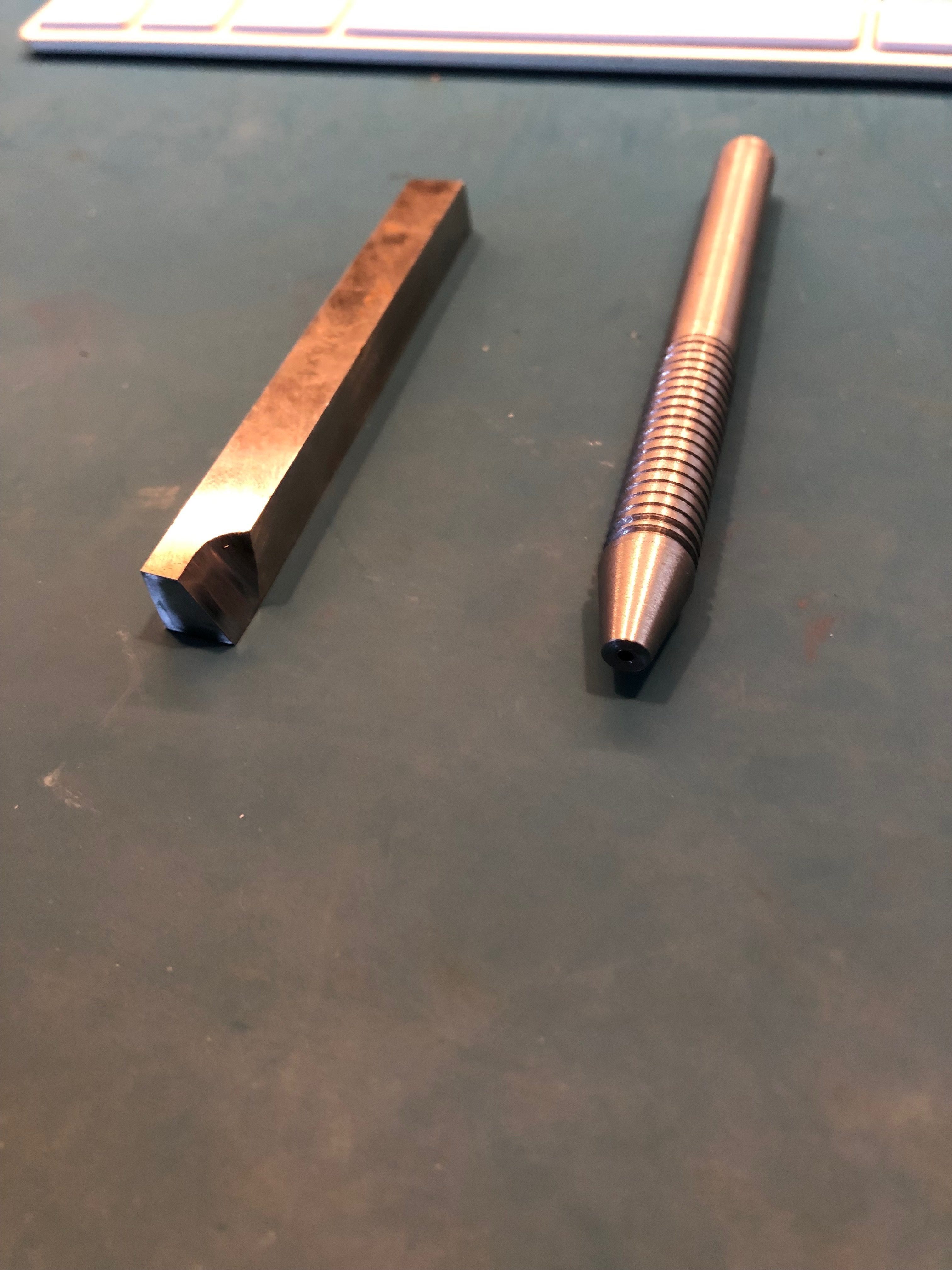 Scribe (right, without pointy end installed) next to vertical shear tool
All this was to learn the basics to I could make myself a fire piston as designed by Clickspring. I think this turned out pretty good, although I have some modifications to make since it doesn't quite start the char cloth on fire yet. After chatting with a machinist at work he suggested making the piston stroke a bit longer and to use double or triple o-rings on the piston. Once I make these changes and hopefully get it working I'll post the results.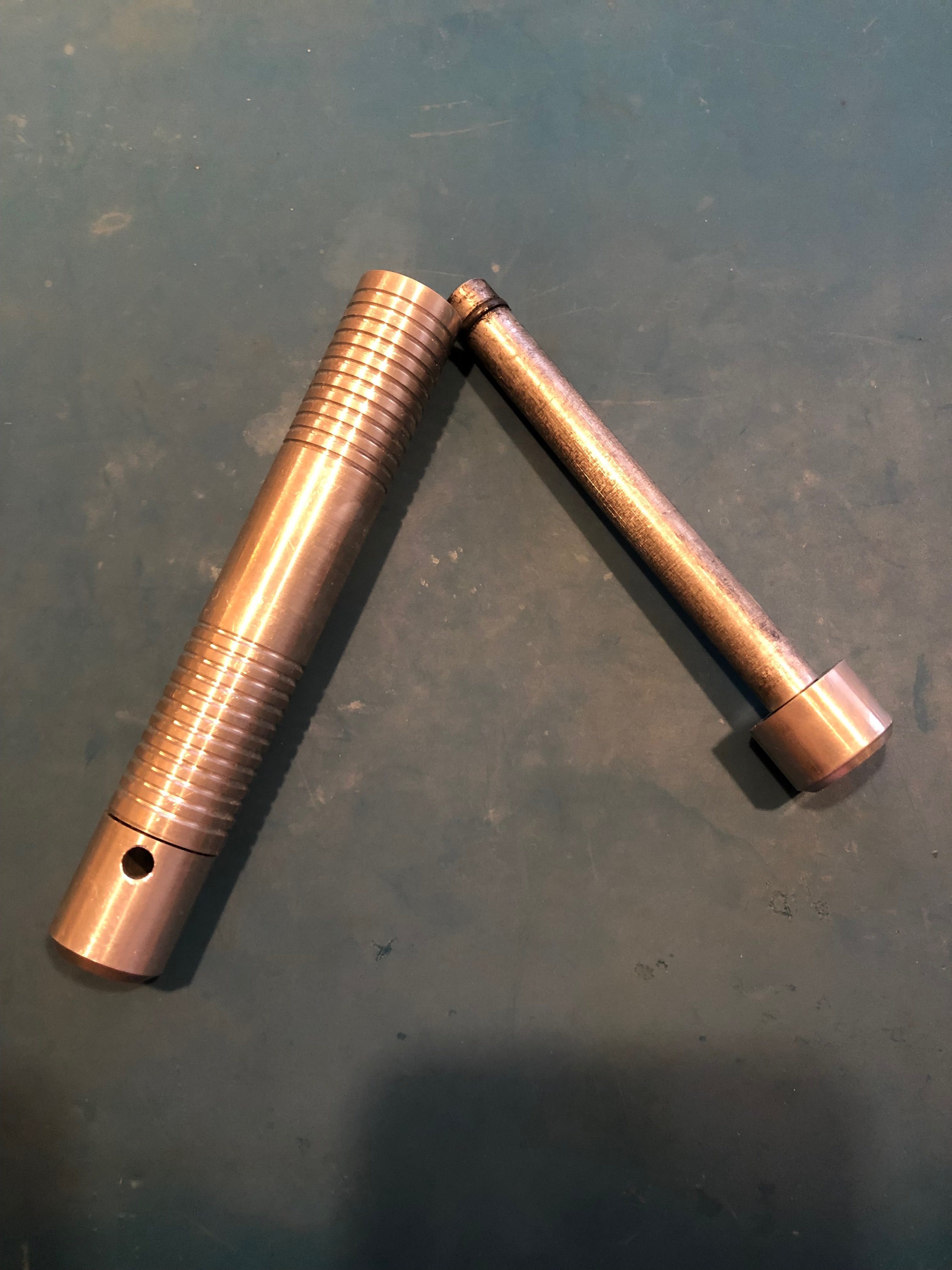 Tags: Machining